With KetoKeto subscribe and save, keeping on track with your Keto plan couldn't be easier.
We know that the best results come from consistency. A daily Keto Bar or having Keto snacks planned into your diet plan however it might be, will help keep you on track and give you those tasty treats to look forward to when doing Keto.
Once subscribed you will not only receive 10% off your order each 30 or 45 days, but also you won't have to worry about reordering when your Keto Snack drawer runs low. Here's some added benefits to subscribing:
Cancel anytime by logging in to your account
Change a delivery date or skip a delivery with ease
Swap and change your products or flavours to mix it up each delivery
What's best to subscribe to?
Variety is the spice of life and that's why we created the mix box just for you. It gives you the chance to try all five delicious flavours to see which one might be your favourite.
Or if you have a flavour or two you like the look of, check out the Box Combo Product. If it's crisps you're after be sure to add some Crunch Puffs to your order.
The Bar Combo Product
Pick your favourite flavours and save when you buy more than one box
Less than 3g net carbs per bar
High in Healthy Fats
Super filling
Shop Flavours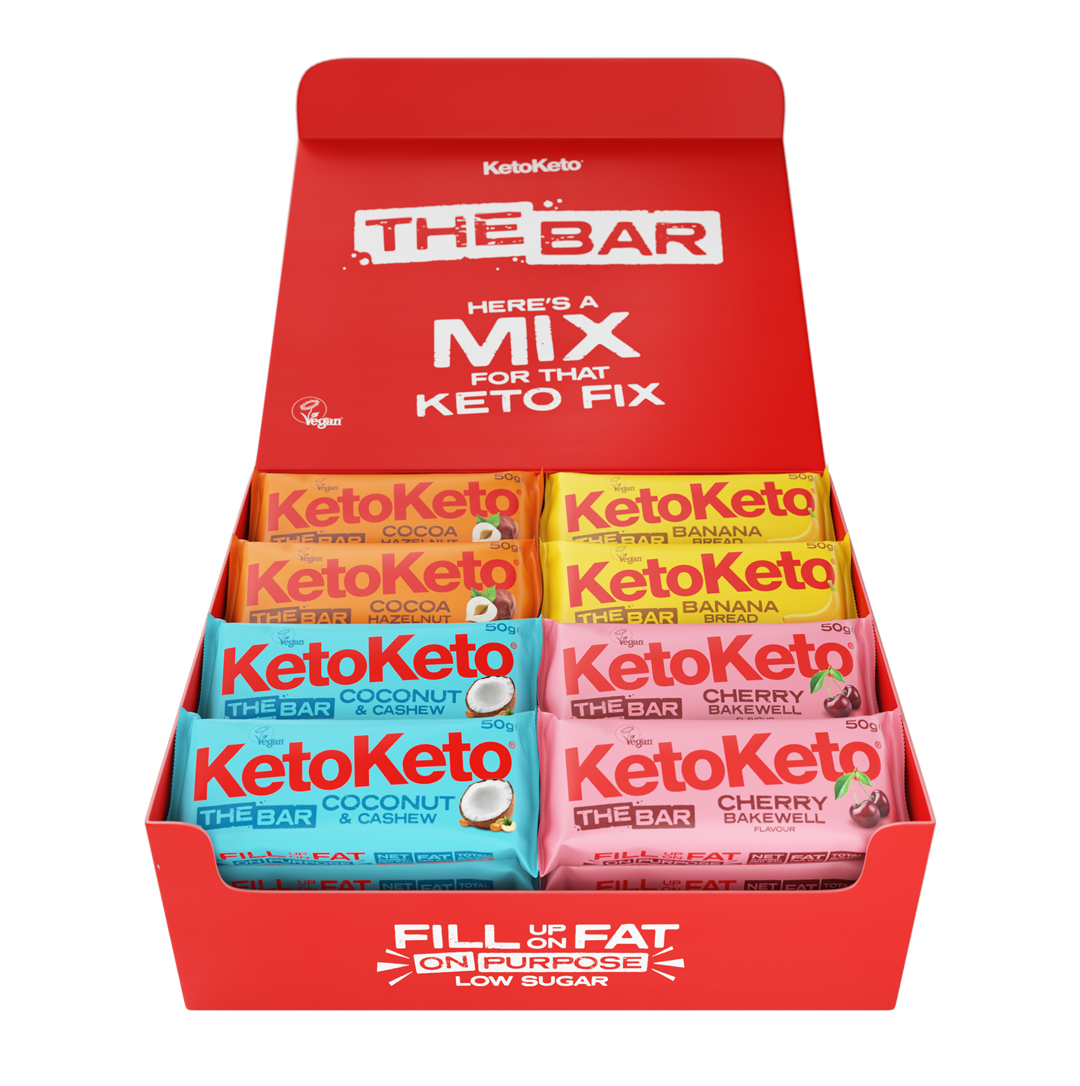 The Bar Mix Box (24)
24 x 50g Keto Bars. All five flavours
Less than 3g net carbs per bar
High in Healthy Fats
Super filling
These bars are great! So tasty and great for on the go! And at 3g of carbs have helped me stick to a Keto diet.
Laura Beck
I've tried all of the varieties of ketoketo bars- not sure which is my favorite as I go through phases of preferring one then the other. All bars are tasty and satisfying. They don't taste synthetic or artificial like Some other brands, easy to stay on Keto track with them on the go.
Kelley Peeling
Great for my Keto lifestyle and allows me to keep my fat intake high without having a high amount of carbs. The bars are great for a breakfast on the go. I'd highly recommend giving them a try.
Colleen Llloyd
Where now?
Want to give our bars a try? Or keen to learn more about the Keto diet, it's benefits and how to get started. Here's some useful links to help you find your way.